Hiring Our Facilities
Welcome to Effingham Community Sports Centre.

The Sports Centre was part funded by Sport England and was opened in the presence of Sebastian Coe OBE in 1997.
Our facilities include:
LARGE MULTI SPORTS HALL which can be used for 5 a side football, 4 badminton courts, a full size tennis court ,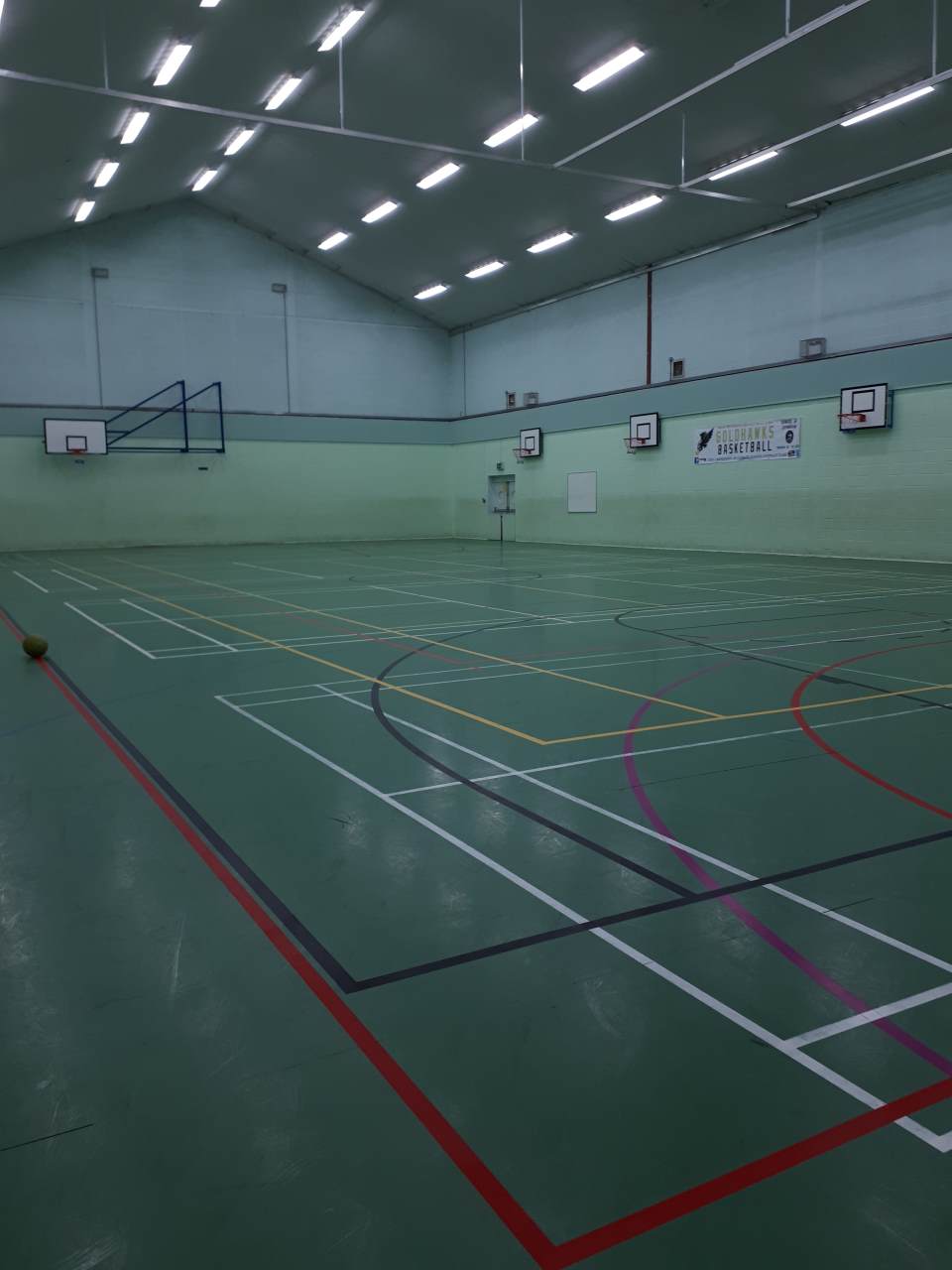 Multi Sports Hall
basketball and volleyball amongst other sports.
SMALLER GYM HALL for use of a warm up room, circuits, fencing, badminton court, basketball practice and mini football.
FITNESS SUITE with cardio vascular machines, resistance machines and free weights.
UPSTAIRS ROOM for party catering, after match refreshments with the use of a small kitchen.
OUTDOORS we have 4 hard tennis courts or 3 netball courts.

To find out more or to book your sport please contact:
Manager, Carolyn Haylett on
01372-453684 or
Email: carolyn.haylett@thehoward.org
Opening hours are
weekdays 5.30p.m. to 10p.m.
weekends 9a.m. to 2p.m.